As we designed, developed and tested our web hosting technology, we just couldn't help ourselves from putting our little spin on things–including the web hosting control panel (cPanel) itself.  Wanna sneak peek?
All jHost web hosting accounts come with an accelerated version of cPanel (v11).  You can take this latest version of cPanel for a spin with cPanel's demo login.  As for jHost's, we've further optimized it and streamlined it's UI.
Below, you'll find an early web comp of the new GUI.  A lot of work has been done on it since this, but it gives you an idea.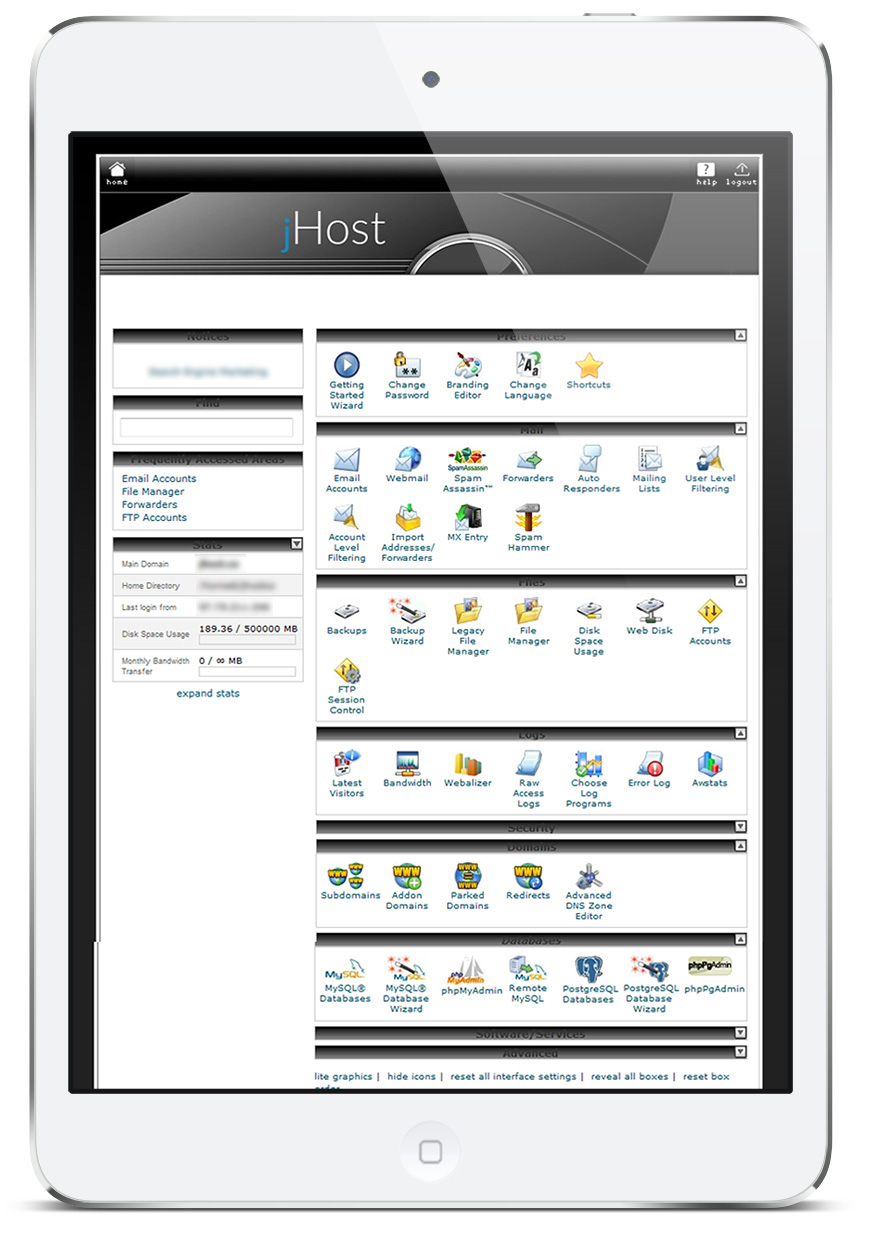 Lots more happening with jHost over the next few weeks.  Stay tuned. In the meantime, check out our development roadmap.